Send enquiry / Make a viewing on this property
Victoria Centre Apartments
"MORE THAN JUST A PLACE TO SLEEP"
Your own Kitchen with all cooking facilities just like it is in your own home, and think what you save on expensive Restaurant Bills and Take Away Food - cook what you want and when you want! - our Victoria Centre Apartments have a large Tesco Metro Supermarket inside the building - so if it rains, snows or is cold, you will never know!!
Also straight below the Apartment by elevator, in the Victoria Centre Shopping Centre, is a Fresh Food, Fresh Fruit, Vegetable, Fish & Meat Market open daily on the upper ground floor of the Building.
Facilities include:
Your Own Fast Speed Secure Wifi Internet
Room Safe
Secure gated Parking Available
Onsite Gym, Swimming Pool, Sauna (discounted fees apply)
Onsite Large Tesco Metro Supermarket open 7 days
ATM Cash Machines onsite 24 hours
24 hour Macdonalds within 3 minutes walk!
Many Various Fast Food Outlets within 4 minutes open till 4am
Finest Restaurants, Cinema, Casino & Theatre Complex within 4 minutes Walk
The Local English Pub within 3 minutes Walk
42" Plasma Television with 50+ programmes in the lounge
A Second Plasma Television with 50+ programmes in one Bedroom
All Cooking facilities as in your own Home
Bath & Shower
Iron & Ironing board
Fully Fitted kitchen
Fridge & Freezer
Microwave
Cutlery
Crockery, Plates, Saucepans etc.
Washing Machine & Electric Dryer
Heating that you regulate yourself 24 hours a day!
Hairdryer
Bed linen
Towels
Contact Us Now to book your apartment
Click the view our apartments below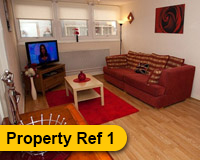 Victoria Centre Apartment
Luxury 1 Bedroom
City Centre Nottingham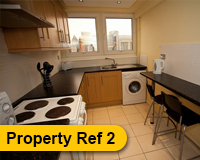 Victoria Centre Apartment
Luxury 2 Bedroom
City Centre Nottingham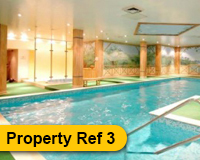 Luxury Lace Market
1 Bedroom Studio
Penthouse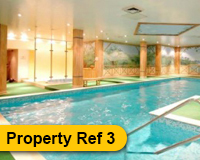 Luxury Lace Market
2 Bedroom Studio
Penthouse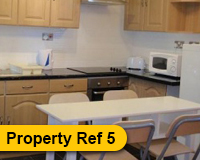 The Emporium 1 and 2 Bedroom Apartments, City Centre
Next to the Hilton Hotel